I've been eyeing up video doorbells for some time and so last August I decided to pull the trigger on a Ring Doorbell Gen 2, Ring Chime Pro and Ring Chime all for the sum of £120 on an Amazon deal. This post will cover my experiences with the devices.
---
Ring Video Doorbell 2nd Gen
Firstly we'll cover the doorbell itself. The 2nd Gen version is a battery power device with the option to hard wire it to a doorbell transformer, I kept mine as battery only for testing and also because the old cabling was in the wrong area. The device features 2.4Ghz WiFi only which was a consideration in purchasing this and not the Gen 3 model which features both 2.4/5Ghz radio set. This property was built circa 1850 decades before electric light was available and was never designed for running cables. Construction in those days used heavy, thick sandstone walls which WiFi doesn't like, especially 5Ghz which has greater bandwidth available but is seriously attenuated by thick walls. I didn't see point in splashing out for options I wouldn't use plus the Ring Chime Pro has a WiFi extender function, more on this latter. Battery life is quoted at 3 months, I found I got roughly 2 1/2 months out of it but this place suffers from heavy footfall with mail and couriers dropping off or picking up eBay parcels. Turning off motion detection increased the battery life to the full 3 months. however I choose to keep the function going, even If I had to recharge it once a month I'd still be happy. Video and picture quality and both been very good and features duplex audio and simplex video, you can use a variety of Alexa device to interact with the doorbell such as as the Fire10 tablet, Alexa android app, Firesticks, Alexa pucks )audio only) and even a Windows 10 app which admittedly isn't; the greatest. Connection time to device ranges from 3s to 6s across the devices with the android/Fire 10 being the fastest and the Firesticks being a bit slower but you can use the remote for two way audio.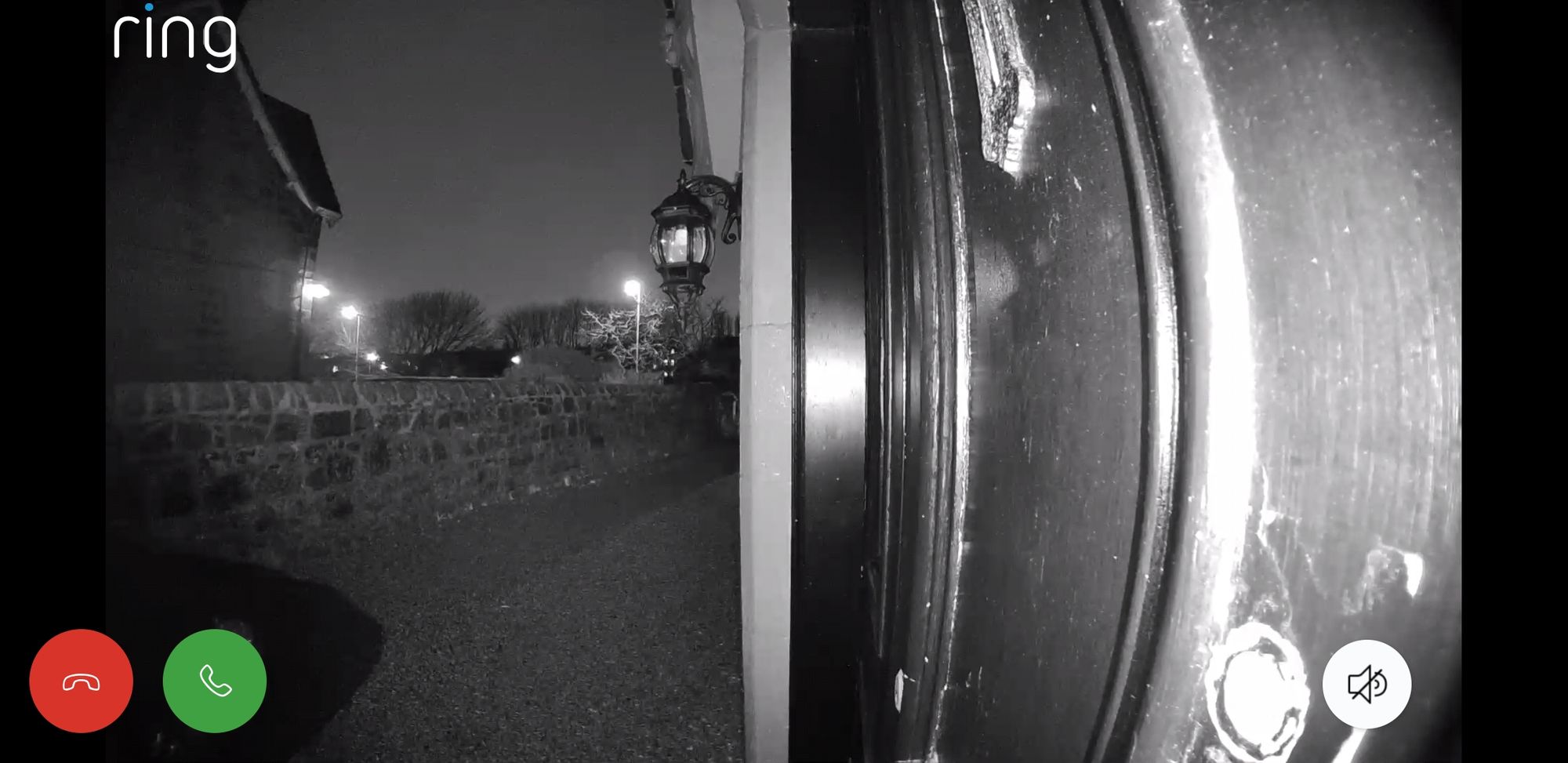 Installation was a breeze with the android app, charge, site and setup with the Ring app by scanning the barcode. The only downside to using Ring is the cloud only storage option which is £24.99 a year. A small price to pay IMO and It is a good service, I'll be looking into hacking these devices at a later stage for local storage as I really don't trust the big cloud companies.
| | |
| --- | --- |
| Average Installation Time | Within a few minutes. |
| Video | 1080p HD, Live View, Night Vision |
| Field of View | 155° horizontal, 90° vertical |
| Motion Detection | Advanced Motion Detection with adjustable motion zones. |
| Audio | Two-way audio with noise cancellation. |
| Power | Runs on a built-in rechargeable battery. Can be hardwired to an existing doorbell system or transformer for continuous charging (8-24 VAC, 40VA max., 50/60Hz). No halogen or garden-lighting transformers; no DC transformer/power supply. |
| Internet Requirements | Recommended minimum upload speed of 2 Mbps per device |
| Connectivity | 802.11 b/g/n Wi-Fi connection at 2.4 GHz. |
| Operating Conditions | Suitable for temperatures -20°C to 48°C, Water Resistant |
| Available Colours | Satin Nickel, Venetian Bronze |
| Dimensions | 12.6 x 6.2 x 2.8 cm |
| Included in the Box | Ring Video Doorbell (2nd Generation), Micro USB Charging Cable, Mounting Bracket (only compatible with Ring Video Doorbell (2nd Generation)), User Manual, Security Sticker, and Installation Tools and Hardware. |
| | |
| --- | --- |
| Setup Requirement | Only if wiring in: Standard doorbell system with 8-24 VAC, 40 VA max, 50/60 Hz doorbell transformer Ring Video Doorbell (2nd Generation) comes with a new mounting bracket in the box. Ring Video Doorbell (2nd Generation) is not compatible with other Ring mounting brackets. |
| Warranty and Service | 1-year limited warranty and service provided by the manufacturer. If you are a consumer, the limited warranty is in addition to your consumer rights, and does not jeopardise these rights in any way. This means you may still have additional rights at law even after the limited warranty has expired. Use of the Ring Video Doorbell is subject to the terms found here. |
| Support | View more information on the Video Doorbell support page. |
| Generation | Ring Video Doorbell 2nd Generation – new release. |
I'll be purchasing an extendable wedge for the device soon as it could do with being pitched about 10 degrees more towards the driveway.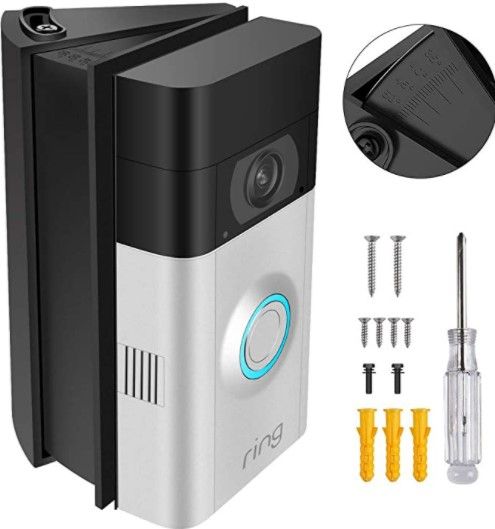 ---
Ring Chime Pro
Now this was a bit of a pain in the derrière up until very recently. It was purchased mainly due to its WiFi extender function on both 2.4/5Ghz bandwidths. As it turned out the doorbell  managed to achieve a good connection without the extender function. Anyway it was a right pain from day one, it would only connect with 5Ghz turned off on the access points and even then it would disconnect every few days meaning it would need a hard reset which was highly annoying to say the least. It does have a nice down LED feature which illuminates the hallway so it was still of some use. About two weeks ago I decided to try and use the extender function for the doorbell just on the off chance it would stabilise the connection as its situated with a good line of sight to the doorbell and in front of the access points, IT WORKED although it received a firmware update at the same time I was reconfiguring it so who knows? Its been total stable for the last two weeks...lets see how long that lasts.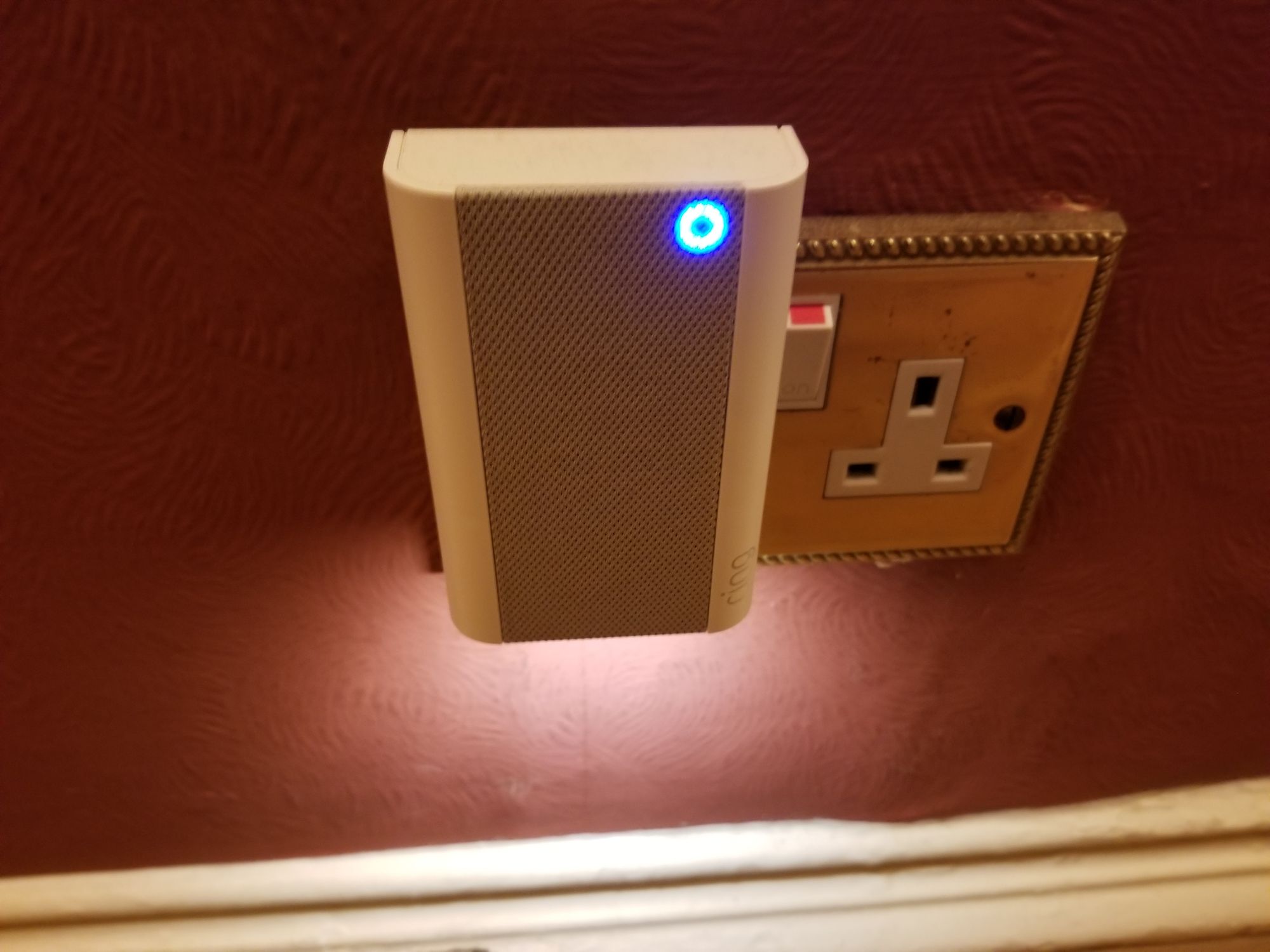 ---
Ring Chime
Worked perfectly for day one, never any hassle at all. Its now in the summer house at the bottom of the garden.
---
Ring App
The app is fairly self explanatory with WiFi options, price plans, motion detection and even a section for choosing audio tones/melodies for your Chime devices.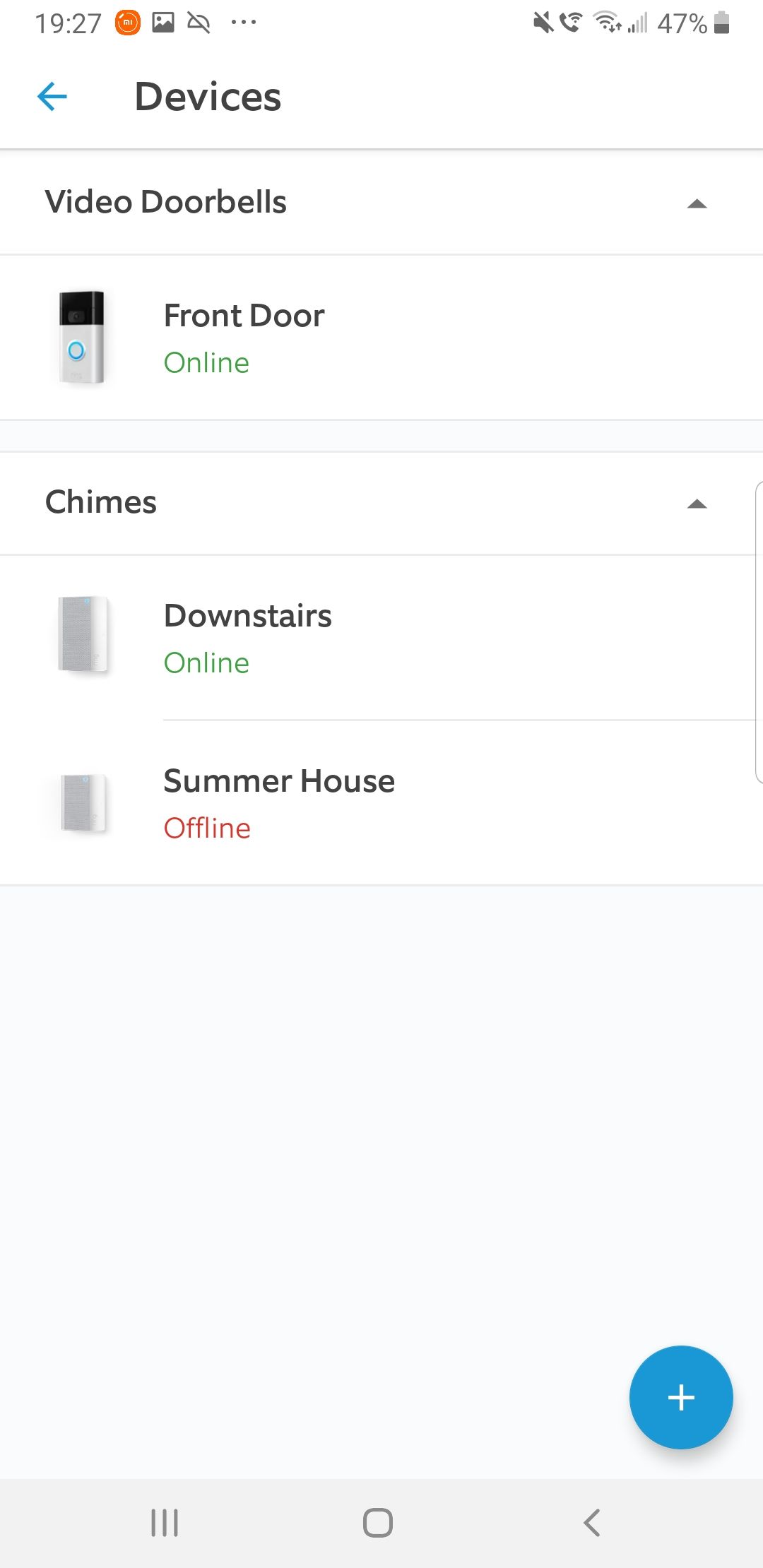 ---
WiFi Security
If you can you should always set these devices up on their own SSID and VLAN. Whys might you ask? Well the manufactures can build back doors into the devices bypassing your firewall and giving them access to you internal network! I have all my IoT devices on a dedicated SSID and VLAN so they're completely isolated from the main LAN. Most up market routers or access points will have this option, as I've mentioned before I use Draytek equipment which is designed for the SMB market. Draytek also has the option to isolate the devices on the IoT SSID so they can't see or talk to each other at all. This won't stop nosey buggers dialling into the devices but if they do they won't see any other devices on your network.